---
I was looking through some old Mega Drive magazines at a friend's house last night, and I found a couple of bits about Snatcher. No full-size previews or reviews, disappointingly, but I found an advert and a little news snippet with some early screenshots. They're not terribly interesting themselves (although one of the screenshots uses a different font from the final game), but they've made me interested in getting some of the issues from around that time, so I can get a proper review.
The advert is from issue 61 of Sega Power and the news bit is from issue 23 of Mega.



Attachments:
File comment: Note the fact that the game's advertised for Mega Drive rather than Mega CD.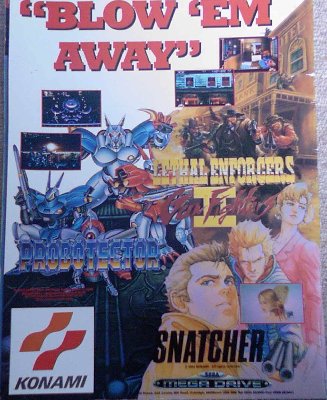 Snatcher Ad.jpg [ 185.38 KiB | Viewed 1018 times ]
File comment: Sorry about the quality. I took this with my phone. Feel free to ask for me to take a clearer photo if you're interested.

Snatcher News.jpg [ 93.14 KiB | Viewed 1020 times ]