If you were around at the time you might recall I posted a thread on here about my independent film groups Metal Gear Solid fan movie. A while ago we had a dedicated website, a solid plot, a news feed and a release year. That project was canceled long ago when I realized that at the time we didn't have the resources or time to pull it off. And now we still don't really have any time but I have some good news about the project. I have revived it, sort of. We just finished the treatment stage of preproduction. So we have a solid story down from beginning to end. This movie will be the work of my amateur career, I will devote all my work in my group to the prospect of finishing this film and making it as good as it can possibly be. I have prepared a small synopsis from the story to build some anticipation.
The year is 2011. Six years after the Shadow Moses incident. The demand for a heightened method of battlefield control is on the rise. Nanomachines are becoming more and more useful in the days military world. The Sons of the <B>Patriots</B> nanomachine network control system has just been adopted by military organizations worldwide and is about to get its first real test. Thomas King, a former US SOCOM Special Forces commander, has led a group of mercenaries known as the Revolt Army on missions against the US Government and its dirty activities around the world for years. In this pivotal time in military technology, he decides to go all or bust. The Revolt army has taken control over a small abandoned military base in the Ukraine that King claims is a secret underground facility for development of the US Governments new super weapon. He demands his version of justice in order to avoid an international nuclear catastrophe. A four man team is sent in by Special Forces unit FOXHOUND in an attempt to rescue high value hostages to make way for a UN Attack Force. But what the team will undergo will reveal a conspiracy of Patriotic proportions.
Keep in mind that this takes place in an Alternate Reality to the original Metal Gear Solid universe by Hideo Kojima. You can expect to see some more from this film over some time and it has an expected release date from between one to two years. Why such a long wait? I frankly do not have the dedication and MGS knowledge amongst my crew and cast members right now so I'm going to wait until I go to college next school year before I attempt to produce this. Between now and then however the preproduction will continue and a long preprod time promises a well developed story and screenplay. Feel free to check out my groups other movies in the mean time, we currently have out an Indiana Jones fan movie, a zombie movie and the first in a three part series of cops versus villain movie the second of which is due for release next month. I'll post our website below and would be greatly appreciative of any feedback, thank you.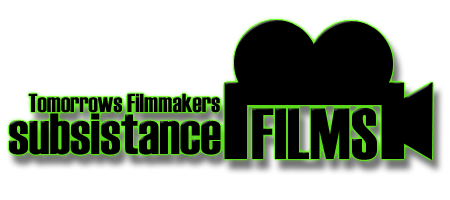 http://www.subsistancefilms.wetpaint.com
http://www.youtube.com/commanderak47
subsistancefilms@yahoo.com