May I ask what this is about?
So, the other day I was just wandering through the
Snatcher MSX2 translation page
.
I right-clicked and took a gaze at the original source for the
links
page and found this (more specifically lines 14 through 21) in the code.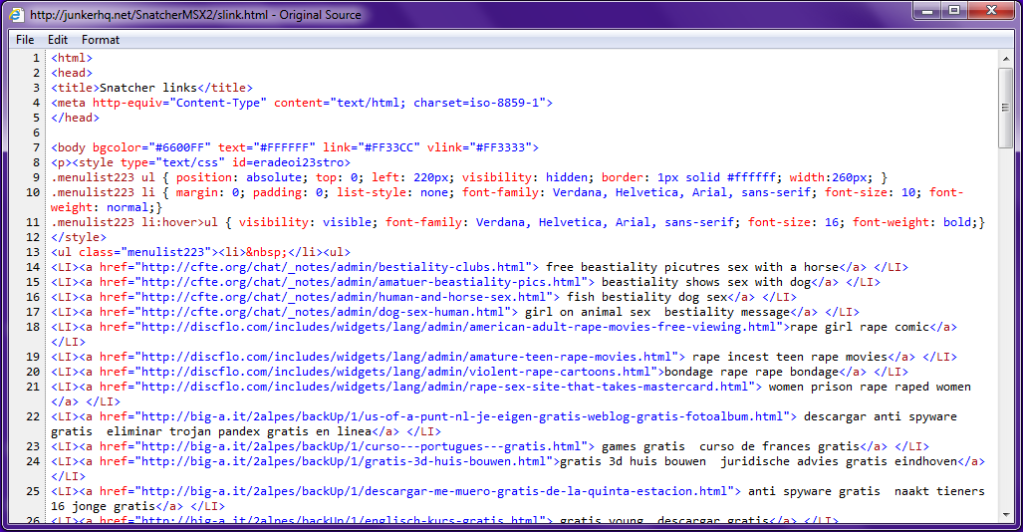 This exists on other pages too.
There's more suggestive language further into the code of this page.
I don't get it...